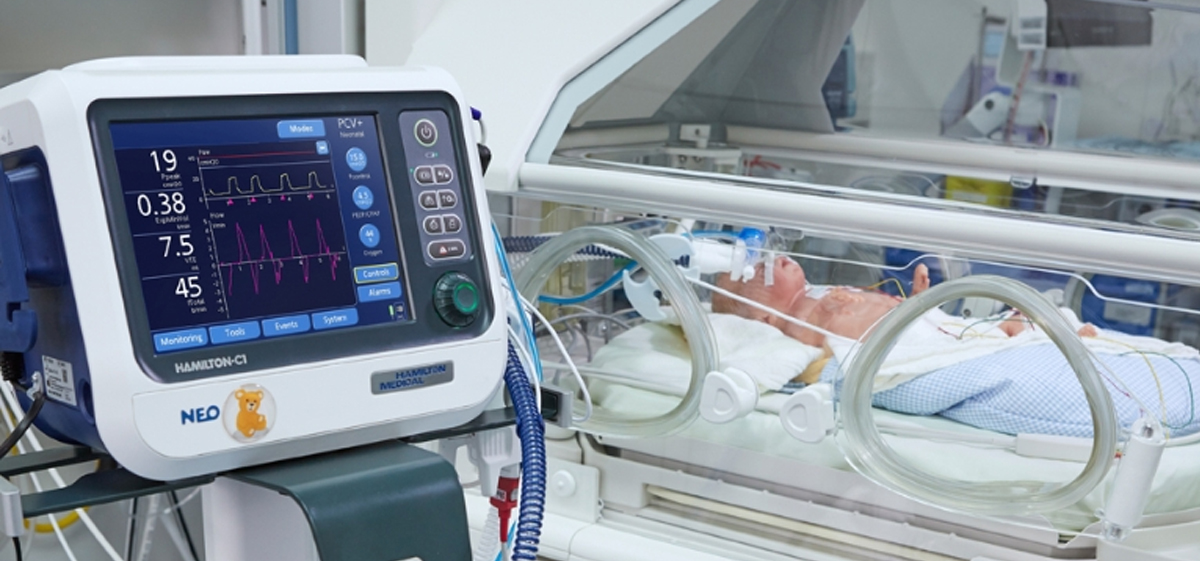 Neonatal & Pediatric I.C.U. With Ventilator
Ventilator-associated pneumonia (VAP) is the second most common hospital-acquired infection among pediatric intensive care unit (ICU) patients. Empiric therapy for VAP accounts for approximately 50% of antibiotic use in pediatric ICUs.
Neonatal/pediatric intensive care ventilators provide temporary breathing support to preterm and critically ill children who require total or partial assistance to maintain adequate ventilation. Some ventilators are specifically designed for neonatal/pediatric patients, while others--which we call all-patient ventilators--can ventilate the full range of patients from neonates to adults. We evaluated six ventilators from four suppliers: Bird, Dräger, Hamilton, and Siemens.